Restoration Renegades Contractors
Restoration Renegades contractors are independent companies who display superior business ethics in dealing with customers and stand by their work. All contractors in our program are screened by the Restoration Renegades administration team for quality and ethical business practices. You can be assured that you will be working with the best restoration contractors in the nation.
You can find a local contractor with zip code and interested service type or select a company below.

Mackenzie Restoration in San Antonio, TX
Water Damage, Fire Damage, and Mold Remediation Services in San Antonio, TX by Mackenzie Restoration

Chenal Restoration of Little Rock, AR
Our belief is that a restoration company should provide its customers with superior quality and service, while maintaining the industry's highest standards.
Pettyjohn's Cleaning & Restoration in Wake Forest, North Carolina
Pettyjohn's Cleaning & Restoration offersfull service water damage restoration, fire damage restoration, area rugs, carpet and upholstery cleaning services in Raleigh, Durham, Chapel Hill, Triangle & Surrounding Areas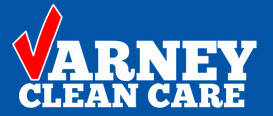 Varney Clean Care of Wyoming
Varney Clean Care has been a full service water damage restoration, fire damage restoration, Carpet and Upholstery cleaning company in the Worland, Cody, and Powell since 1986.
Kennedy Carpet, Sales & Restoration Services in Boston, MA
Kennedy Carpet cleans carpets, rugs, and hardwood floors. Kennedy Sales provides new flooring and installation. Kennedy Restoration provides fire and flood damage restoration throughout Boston, MA.

KW Restoration: Water & Fire Damage Restoration Service in Leadville, CO
Water & Fire Damage Restoration Service in Leadville, CO
Midwest Remediation - The Microbial Remediation Expert in Indianapolis, IN
Midwest Remediation is a restoration contractor in Indiana offering: mold remediation, sewage cleanup, fire and water damage restoration, commercial restoration and more.

LMS Restoration in Northern Texas and Southern Oklahoma
LMS Restoration of Paris, TX offers water and fire damage restoration services along with contents cleaning, carpet cleaning, dustless tile removal service.
Dalworth Clean Offers Carpet Cleaning Service in Dallas-Fort Worth
Dalworth Clean has been providing quality carpet cleaning in the DFW Metroplex since 1976. They are constantly expanding service offerings which include: cleaning for all flooring surfaces, including wood floors, tile, marble, stone, and concrete.
All County DKI is a Disaster Restoration Contractor in South, FL
All County DKI is a residential and commercial property restoration provider based in Fort Lauderdale, FL. Their service area includes: Miami, Hollywood, Boca Raton, West Palm Beach and Surrounding Areas