Water Line Breakage Restoration in Alaska, California
Waterline breakage can occur for a variety of causes. Whether it's due to old age or an accident, pressure fluctuations, or corrosive soils. Water damage is widespread due to the cold winter temperatures. Water pipes that freeze and burst may quickly cause damage to walls, ceilings, floors, furniture, and other belongings, resulting in property loss. A tiny fracture in your water pipe might cause your home to flood if it leaks enough water. It is essential to pick a consultant who can provide a variety of diagnostic and repair solutions because each situation is different.
If you are facing water line breakage in your home or business, don't try to fix it yourself. Not only is it dangerous to do this without the right tools and supplies, but you're also exposing yourself to taking extra and ineffective actions, which might bigger the issue. You should consult a professional right away and Restoration Renegades will be the best choice for that. You can call us any time at 817-203-2575 for further information. We are a trustable and specialized restoration company in Alaska, California, Colorado, and other services areas.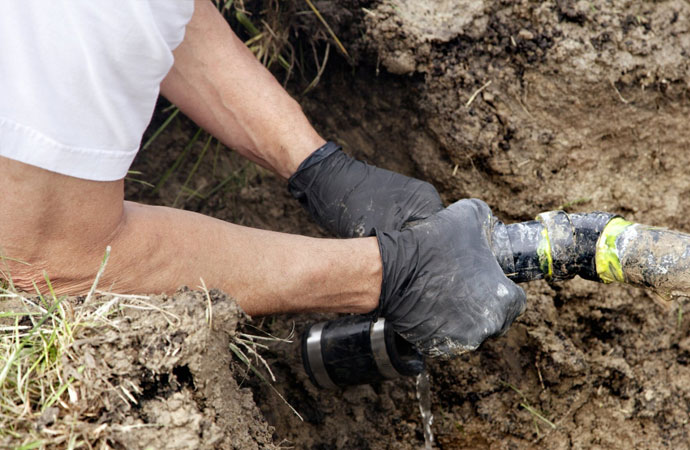 Services Provided by Restoration Renegades
We have the most up-to-date disaster recovery and restoration technologies and expertise. You can rely on us to analyze, manage, and totally extract the water as fast as possible because of our considerable experience in water damage restoration. We will then assist you in restoring your property to its original or even better condition. We can provide 24/7 emergency service to our honorable clients and our main purpose is to restore what water has taken away from you while also cheering you up.
Find Your Local "Restoration Renegades" Today
WWhy Choose Us for Restoration Water Line Breakage?
Specialized in restoration
24/7 emergency service
Rely on Us for Water Damage Restoration in Alaska
We have experts in water damage restoration and always think about our customer's satisfaction. If you live in Alaska or Colorado and facing water line breakage issues, you can rely on us. Call us at 817-203-2575 or visit us online.