Sump Pump Overflow Restoration Services in Your Local Area
Your sump pump may overflow for a variety of causes, ranging from an electrical outage to over-saturated soil to simple neglect. If this overflow occurs in your basement, it can be disastrous. A single overflow can flood your entire house, regardless of what caused it or where it occurred. So the best thing to do is contact a professional restoration company to get it fixed as soon as possible.
If you are concerned about your basement's flood or moisture issues, you can count on Restoration Renegades for the best sump pump service as we contract with the best company and can provide you with their services. We are a network of professional restoration contractors who serve people in need of help all over the country. We also provide FREE inspections and make sure your basement is protected from unwelcome water. Call us at 817-203-2575 for further information.
Find Your Local "Restoration Renegades" Today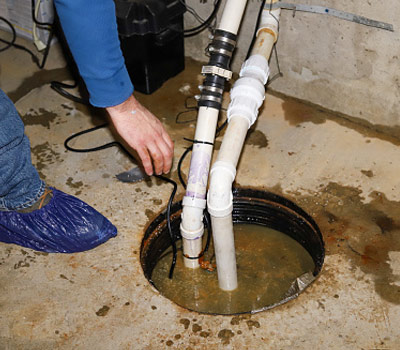 Things that Cause Sump Pump Overflow
Power Failure: electrical power outage is one of the most common causes of sump pump failure. You should have a backup generator that can be manually activated to prevent this
Improper Installation: a proper manufacturer's instructions must be followed carefully for the installation in order to avoid severe water damage down the road
Lack of Maintenance: Some pump manufacturers recommend the pump to be run every 2-3 months. Some recommend a yearly program completed just before the rainy season hits
Wrong Size: If you have an incorrectly sized pump, or if the pump is not installed properly, there will most likely be an issue. A tiny sump pump can often perform equally as well as a large one. When a sump pump is overly large, it is forced to work harder, which reduces the pump's lifetime. However, if it's too small, it could not be able to pump out enough water, resulting in a shorter lifetime.
Why Choose Us for Sump Pump Overflow?
Specialized in restoration
24/7 emergency service 
Rely on Us for Sump Pump Overflow Services
If you suspect any overflow in your basement, take decisive action and seek professional help. You can count on us if you need our help. Call us at 817-203-2575 or visit us online.